Uncover new sales Opportunities with

LeadiD
Get up to 10X more Pre Qualified Sales Leads from Your Digital Content & Advertising with Detailed Reporting
Dependable & Affordable
Ignite Your Digital Marketing, Generate More Pre-Qualified Sales Leads
Introducing LeadiD by EnergyNow, cutting edge software designed to get you identifiable sales leads!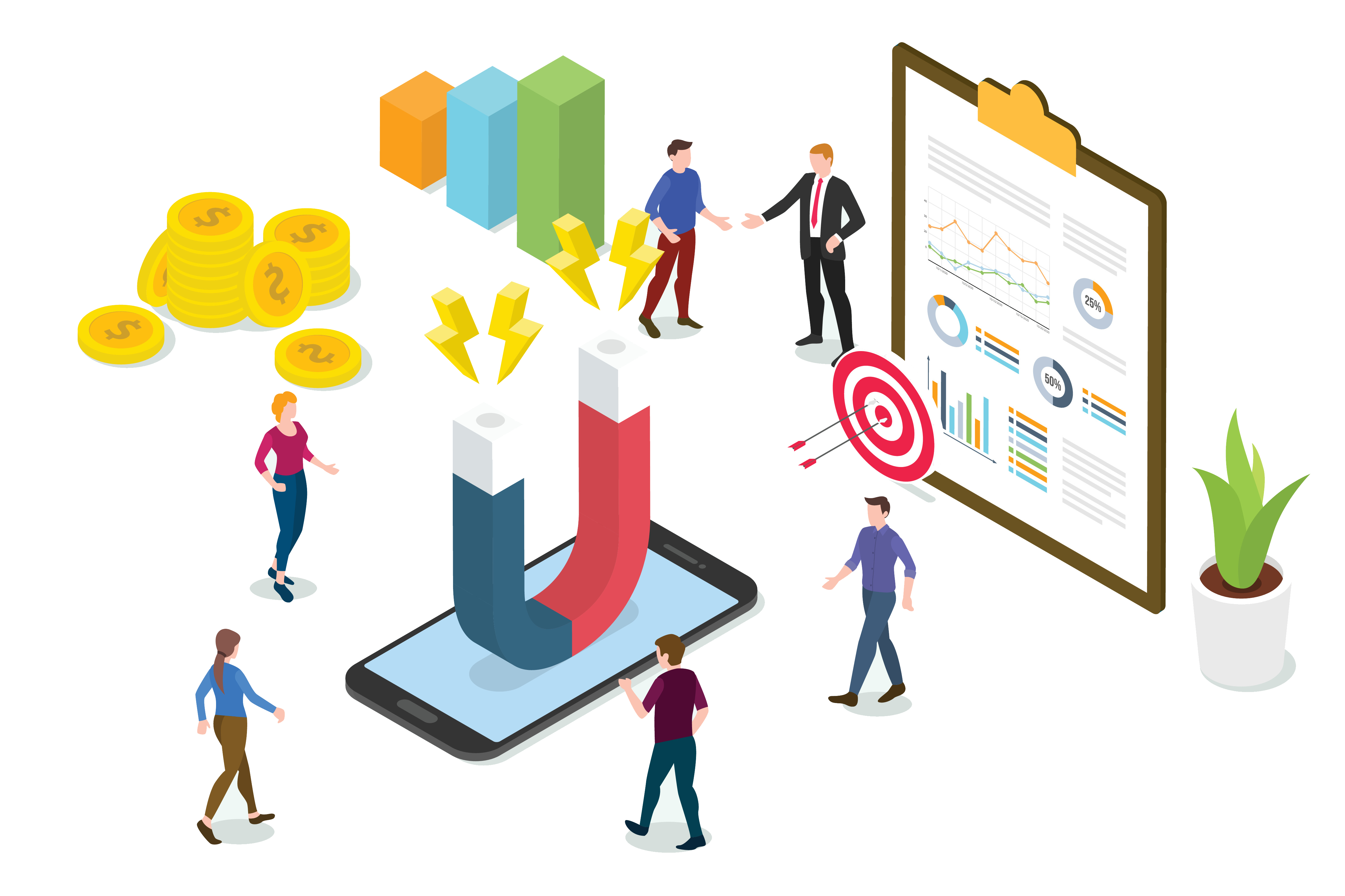 Our Features
How Does It Work?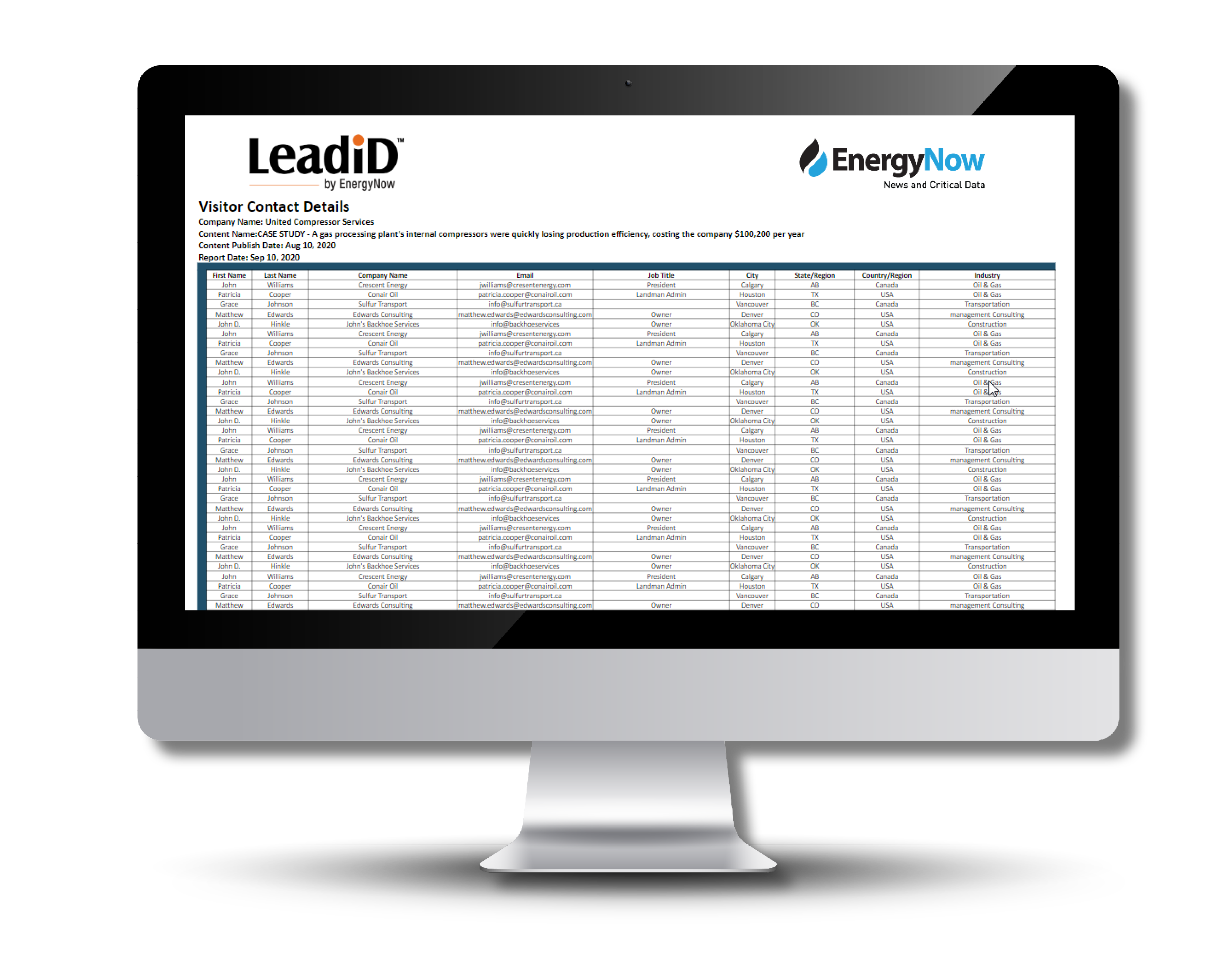 Identifiable Leads
Allows for your sales team to quickly respond to sales opportunities. Get the information you want such as contact, company name and contact email so you can stop the guess work and close sales.
Measurable ROI
Get contacts that your sales people can use to close sales, the ultimate return on investment.
Hubspot Certified Partner
Real leads you can trust! We have partnered with one of the industry's leading sales service companies to ensure quality and reliable leads. LeadiD helps identify people who have read, watched or listened to digital content on EnergyNow, visited its EnergyNow SHOWCASE Profile or clicked on an EnergyNow Banner Advertisement.
Our Audience = Leads You Want
Producers & Operators
• Senior Business Leaders
• Business Owners
• Investment Providers
• Field Personnel
• Government & Associations
"Our online inquiries have more than doubled after committing to EnergyNow & LeadiD. They are important marketing partners that we highly recommend." Xi Technologies Inc.
"Working with EnergyNow & LeadiD has been a huge advantage for our company. We've grown our brand in the industry, but more importantly, we've increased our marketing efforts with new content, publishing the content on EnergyNow, and generating new sales opportunities." Copper Tip Energy Services
"We have seen a significant increase in sales leads since marketing with EnergyNow. We love working with their team, they make it easy to share our company information & drive new sales leads with LeadiD." GeoVerra (WSP)
How It Works
Take The Weight Off Your Shoulders
Why waste time cold calling? LeadiD will help strengthen your sales pipeline with identifiable sales leads, allowing your sales personnel access to decision makers & buyers more quickly that have already viewed your content and know who you are.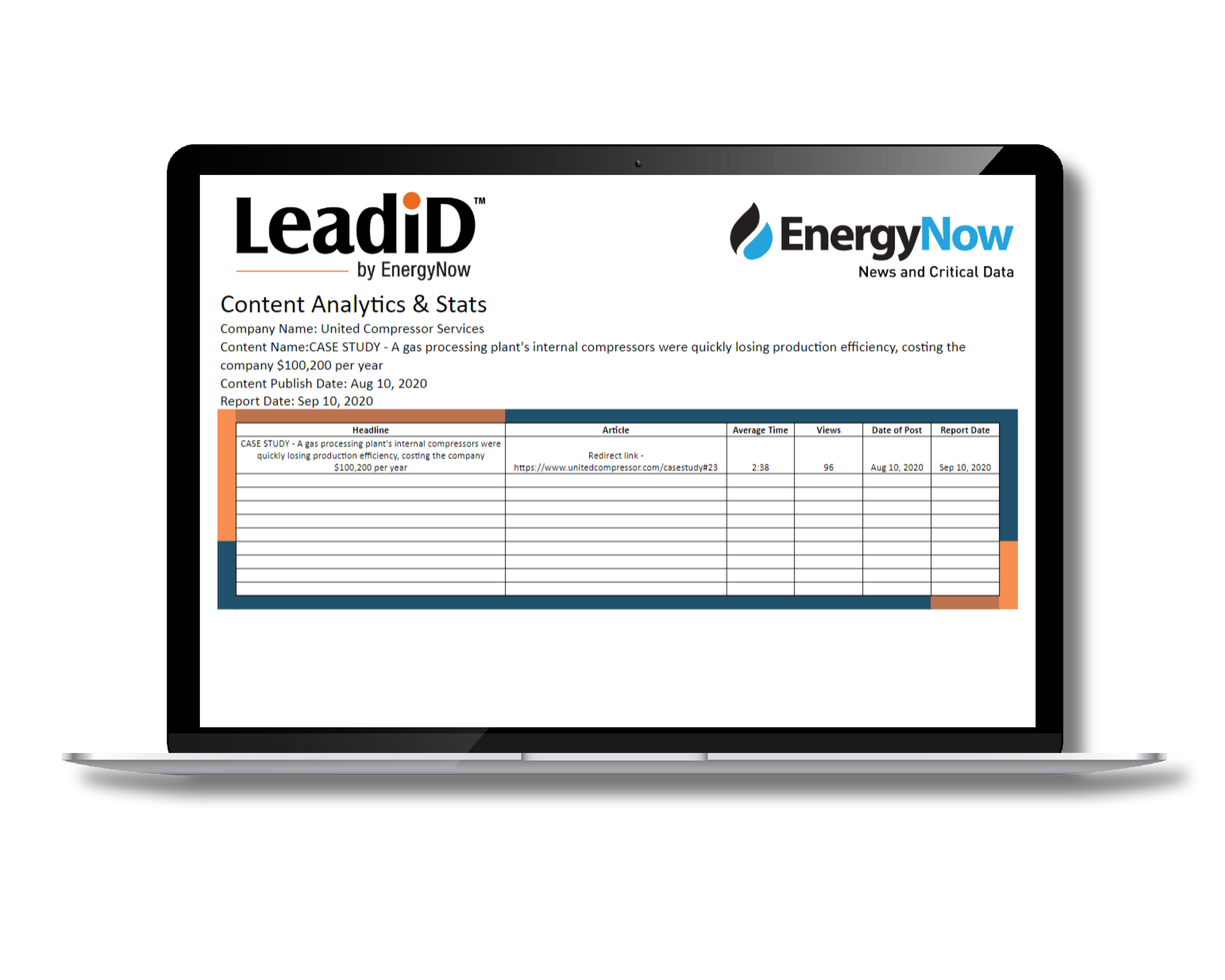 Services
Three great options to assist your sales & marketing team!
Right now we are offering a free trial where you can publish a piece of content on EnergyNow so we can show you the power of LeadiD. Get Started Today!
"Our identified leads from publishing content on EnergyNow has grown from 2-3% to over 25%. We are very happy with the results we are getting from EnergyNow & LeadiD." SensorUp
"EnergyNow Content Marketing has been a great platform to share our company articles, videos, and other information. Recently we've upgraded our profile and begun working using LeadiD Software to generate new online prospects. So far the results have been fantastic!" Stocks Digital (Australia)
"Our experience with EnergyNow & LeadiD has been very positive. We look forward to working with them in Canada & the US for the long term." Atco Structures & Logistics
Want more info?
Cutting Edge Software Designed For Your Company, See How LeadiD Can Help Your Company Today.